24/06/2023 | Why Choose Us
Why Choose Us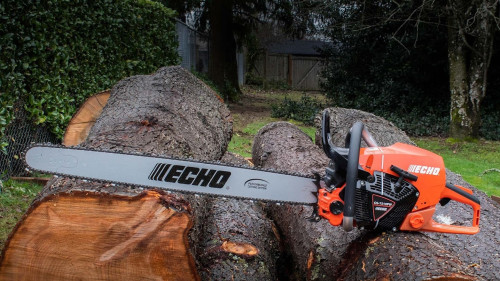 Maruyama BL9000 and Efco SA9500 Backpack Leaf Blowers. Maruyama, Efco and Makita Chainsaws and Hedge trimmers are for sale. Makita, Maruyama and Efco. Dealer and Service Center. I am listed on their outdoor Power Equipment national websites. I also sell service Echo, Auston and Holzforma/Farmertec chainsaws. Also import Newtop chainsaws and beginning to import outdoor power equipment. New dealer for Granberg Chainsaw Mill kits.
Only Efco Outdoor Power Equipment Dealer and Service Center in Washington State. Only Maruyama Outdoor Power Equipment Dealer in Western Washington. Only Makita Outdoor Power Equipment Dealer in South Puget Sound still selling gas chainsaws. I let my Echo fleet dealership expire when I added Efco and Maruyama brands. I still carry Echo 25cc chainsaws in both top and rear handle configurations. I also carry Maruyama 30cc chainsaws in both top and rear handle configurations. Efco 25cc and 35cc top handle chainsaws now are in stock. Efco 35cc and 56cc ranch and home use chainsaws now in stock.
Try Before any product that I sell before you buy. Every customer will receive a factory warranty. This includes all customers.
We Cater to the occasional home owner or ranch owner up to the professional arborist or logging professional. We are stocking up on parts for any gas or battery product that we sell. Makita 36V and 40V top handle and real handle chainsaws are now in stock. Efco 40V battery products will arrive in the coming months. This is so that we can provide service and support for the life of your purchase. We also work on older chainsaws, string trimmers, cement cutters, blowers, hedge trimmers and other outdoor power equipment. This also includes Makita and Efco battery outdoor products.
Manufacturer Suggested Retail Price (MSRP) pricing for all products. Now stocking 100ft rolls of Sendi an Oregon chains. Chainsaw bars are in stock from 12" to 42" lengths. Brands of guide bars are Cannon, Oregon, TsuMura, Sugihara and GB. Some Husqvarna and Stihl bars can be ordered. Cannon 34" and 36" bars are now in stock and can be ordered up to 144". 36" GB bars are in stock and can be ordered up to 104." Individual prices will no longer be listed as there are too many products to keep up with.
If a customer has a chainsaw that I sold them and it needs repair I will lend them a chainsaw of comparable size and make until their chainsaw is repaired.
I will also be available after hours to help with a product problem that I sold you.
I am now able to take credit card purchases on site for VISA, Mastercard, American Express, Discover and Paypal.