23/06/2023 | Schneider's Chainsaw Sales & Service
Schneider's Chainsaw Sales & Service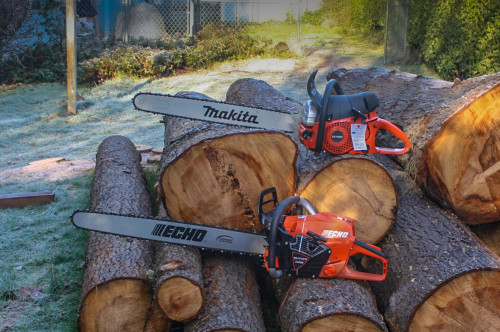 Schneider's Chainsaw Sales & Service is a trusted dealer and service center for Maruyama, Efco, and Makita Outdoor and Power Equipment. At our store, you will find a selection of Granberg Alaskan MKIV chainsaw mills in stock. We were previously an Echo fleet dealer, and we are currently selling off our remaining stock of Echo products. Excitingly, we have recently received new products from Efco and Maruyama.
Our company also imports chainsaws from Auston, NewTop, Topwe, and Holzforma/Farmertec, which are renowned Chinese brands. However, before making any decisions regarding the sale of Chinese products, we conduct rigorous inspections and tests to ensure they meet our high-quality standards.
We take pride in being associated with internationally recognized ISO9001 quality corporations, including Makita, Maruyama, Efco, Echo, Hanakowa, Sendi, and NewTop. Furthermore, we are pleased to share that Auston and Topwe have successfully passed the European Market quality TUV inspection, allowing them to export their products to Europe.
As Schneider's Chainsaw Sales & Service, we serve as a dedicated dealer for Oregon, Cannon, GB, TsuMura, and Sughiara guide bars. Should you require guide bars from Stihl and Husqvarna, we can readily order them upon request. Additionally, we offer chains from trusted brands such as Oregon, Rapco, Sendi, and Orbit.
Currently, we are in the process of becoming an authorized Holzfforma/Farmetec dealer. It's important to note that all the products we carry are designed for professional use unless otherwise stated.